During this COVID-19 outbreak, one finds themselves with a substantially larger amount of time to spend relaxing, binge-watching, and of course eating! In fact, many people now are convinced they will have enough time to become master chefs! There have been myriads of coronavirus recipes released since the quarantine began!
There is one standard meal that is eaten world wide whenever we get sick Congee, or rice porridge is the standard meal eaten in Asia whenever you catch the cold or flu. It's simple :
rice
water
boil
season to taste
Why is rice porridge eaten?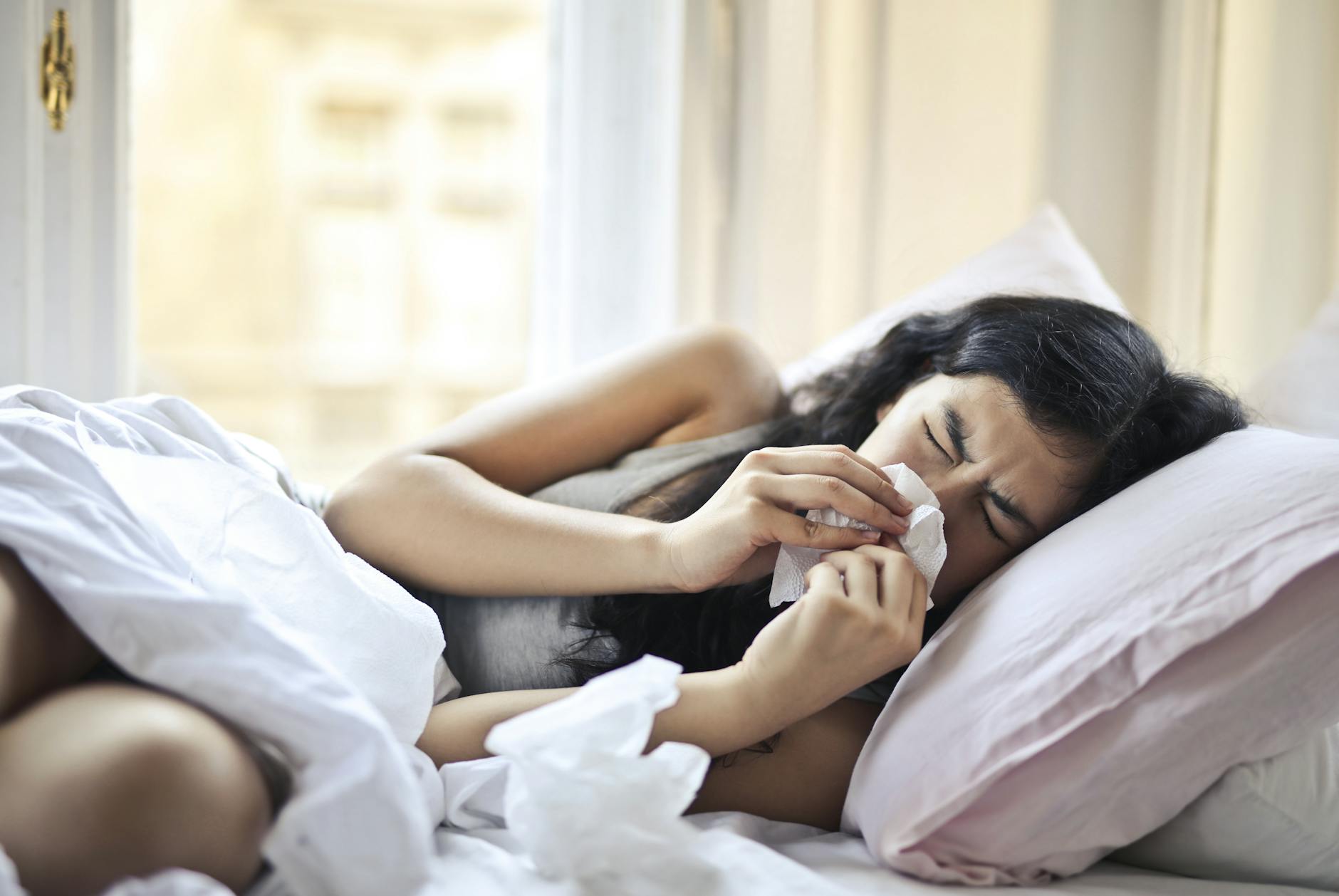 When we catch the flu, our respiratory system becomes clogged with mucus in an attempt to expel the pathogen. This impairs our digestive system, which is what produces the mucus in the first place. When our digestive system is weak, we need to eat easily digested foods to support the body's fight against the disease, including COVID-19!
Rice porridge (congee) is very simple and easy to digest, so it is perfect for these kind of times! You could call it the standard "coronavirus meal."
How we make congee taste great
Some people find the original recipe boring, but the truth is that we have the freedom to spice it up, add new ingredients, and even use different grains than rice.

For example, Long Huynh's (head acupuncture provider) household adds ginger, carrot, green beans, potatoe, and chopped pork loin with some salt. Then we just boil it! It's never more complicated than that. This transforms the reguarly modest congee into a meal to die for. So here it is, our coronavirus meal :


🍲 Mixed Veggie and Pork Tenderloin Congee (Coronavirus Congee)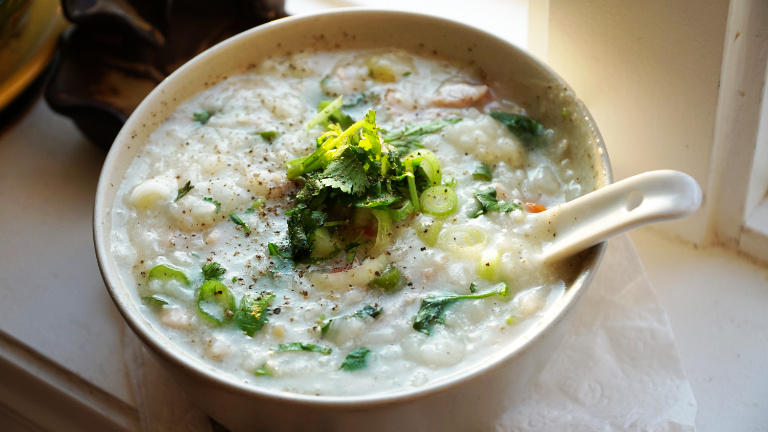 Ingredients
2 cup rice
1/2 tbsp oil
chopped carrot
chopped green bean
6 cups water
salt, pepper, cilantro
Directions
1. Sautee cubed tenderloin in oil inside pan till surface is cooked
2. In a separate pot, add rice, salt and water, boil on medium-high for about 1-2 hours
3. After 30 minutes add mixed veggies and cooked tenderloin
4. Serve warm with pepper and cilantro
Will it save me from COVID-19 (Coronavirus)?
Absolutely not! In the regards to your illness, it supports your recovery by easing your digestive system. In regards to regular common colds and flus, there are many cases in which patients with healthy immune systems and general well-being recover without any medicine by just eating congee for a day or two. Many times you won't need medicine and a temporary congee or soup-based diet will help you get over your sickness.
To actually cure COVID-19? You would need a vaccine. There currently isn't a verified vaccine, but medical providers can help you overcome the illness. If you think you have the Coronavirus, we recommend you seek appropriate medical assistance from a primary care provider or possibly call 911. You should follow CDC's advise.
What else is congee good for?
Congee is good for aiding the digestive system in general, which needs to be strong to over come any illness. In fact, it is the #1 recovery food to assist almost all ailments. It's what they give all patients in hospitals in China.
For example, if you have stomach ulcers, the last things you need are hard, abrasive foods in there. Congee is soft, sweet, and soupy, making it ulcer-safe food as long as it isn't too hot!
Should I eat congee?
At Acupuncture Healing Center, we recommend remedial congee for many of our patients who catch a cold or flu. In general, we recommend you eat congee at least once a month to give your digestive system a break from all rich and yummy foods we have easy access to.
If you have a sickness that you cannot overcome with good nutrition alone, you should definitely speak with a health professional (*cough* like one of our team members 😉) to guide you on a path to health.
Our Eastern medicine providers will provide you nutritional tips, herbal remedies, and utilize various treatment methods such as acupuncture, massage, cupping, gua sha, and moxa to help. You can call and schedule a visit at any one of our offices in Chicago. We'll be closed for services due to stay-at-home order, BUT we still offer online telemedicine consultations!